If you're looking for a way to store money, but you don't have a bank account, then you should check out some of the options available to you. You can use a prepaid card, a credit card, a loan, or a money order. All of these options can be used to keep your money safe and secure.
Paying bills with a money order
Using a money order to pay bills is a simple and safe way to transfer cash. However, it is not always as easy as it seems. Depending on the issuer and where you're trying to deposit your money, the process might take some time and patience.
You might not be aware of it, but there are ways to reduce or eliminate fees associated with using a money order. For example, you can open your own bank account online and use it to pay your bills. Another option is to use a prepaid debit card to make a payment. These are usually free to use and offer the same service.
You can buy a money order at the post office or convenience stores. It's also possible to purchase a money order with a credit or debit card. Some banks and credit unions will charge more than other locations, and it can add up quickly.
Using a credit card
If you don't have a bank account, you can use a credit card to store money. The convenience and security of using a credit card can be a good solution. However, be aware that you might be charged a high rate of interest on your purchases. You should also read the terms of your credit card agreement carefully.
While a credit card is a convenient way to make purchases, there are other methods you can use to ensure your spending is under control. For instance, some banks offer a free checking account, but will charge you a monthly maintenance fee.
Using a debit card instead of a credit card is another alternative. These cards can be used to pay for goods, withdraw cash from ATM machines and receive cash back from retail stores. In addition, many of these cards allow users to set up PIN numbers for added security.
Using a prepaid card
Prepaid cards are a great alternative to a bank account. They help people avoid overspending and stick to their budgets.
You can use prepaid cards to make purchases at stores or online. Most prepaid cards don't charge overdraft fees. Some prepaid cards also offer dispute protections.
Prepaid cards are a great choice for students away at school, and they are even helpful to people traveling from another country. Unlike a bank account, a prepaid card doesn't require a credit check.
Depending on the prepaid card, there may be extra charges. For example, some cards have a monthly maintenance fee. Others have fees for making purchases or withdrawing cash. Generally, it's best to compare the terms and conditions of each prepaid card before choosing one.
Using a peer-to-peer lending service
Peer-to-peer lending is an online lending alternative that allows borrowers to get loans without the use of traditional banks. These loans can help a borrower make a purchase, pay for an emergency, or consolidate debts. However, you should be aware of the risks involved with P2P investments.
When a potential borrower applies for a loan, his or her credit rating is assessed. This allows a lender to decide if the applicant is likely to make payments. The lender may also charge an origination fee. An origination fee is a fee paid upfront or a percentage of the loan amount.
Borrowers can access money from many different individual investors. Each investor's interest rate is determined by his or her risk profile. Depending on the size of the loan, an investor can receive a healthy return.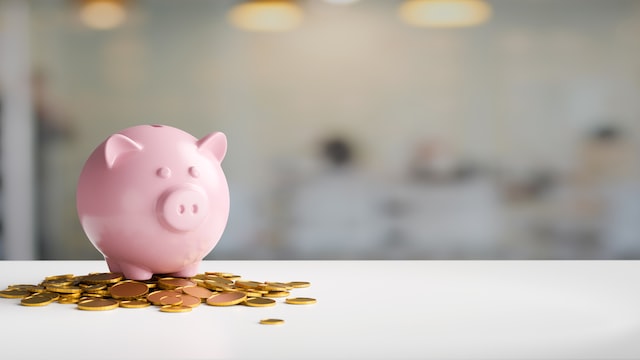 Getting a loan
The process of getting a loan to store money without a bank account may seem challenging but you can actually get approved for one. Depending on your credit history and income, you may even be eligible for one of these loans.
There are many lenders to choose from and most offer different terms. Before applying for a loan, take the time to compare offers to see which will work best for you. If you're looking for a low-cost loan, you may consider a peer-to-peer lender.
Online lenders are much more flexible than traditional institutions. Some offer direct payments for debt consolidation. However, there are also lenders who require collateral.
Loans with no strings attached are more costly but you can still find ways to get the cash you need.
Photo by micheile dot com on Unsplash